I haven't done one of my want/have posts in awhile..so that's what's on the menu today.
For all you winos out there, don't you hate when you crack open a bottle on a weeknight and are left with half the bottle (give or take, I don't judge either way 😉 ) because you know the next time you go to enjoy it, it won't have the same pizazz?  I present to you, your new favorite gadget, the Vacu Vin Concerto Wine Saver: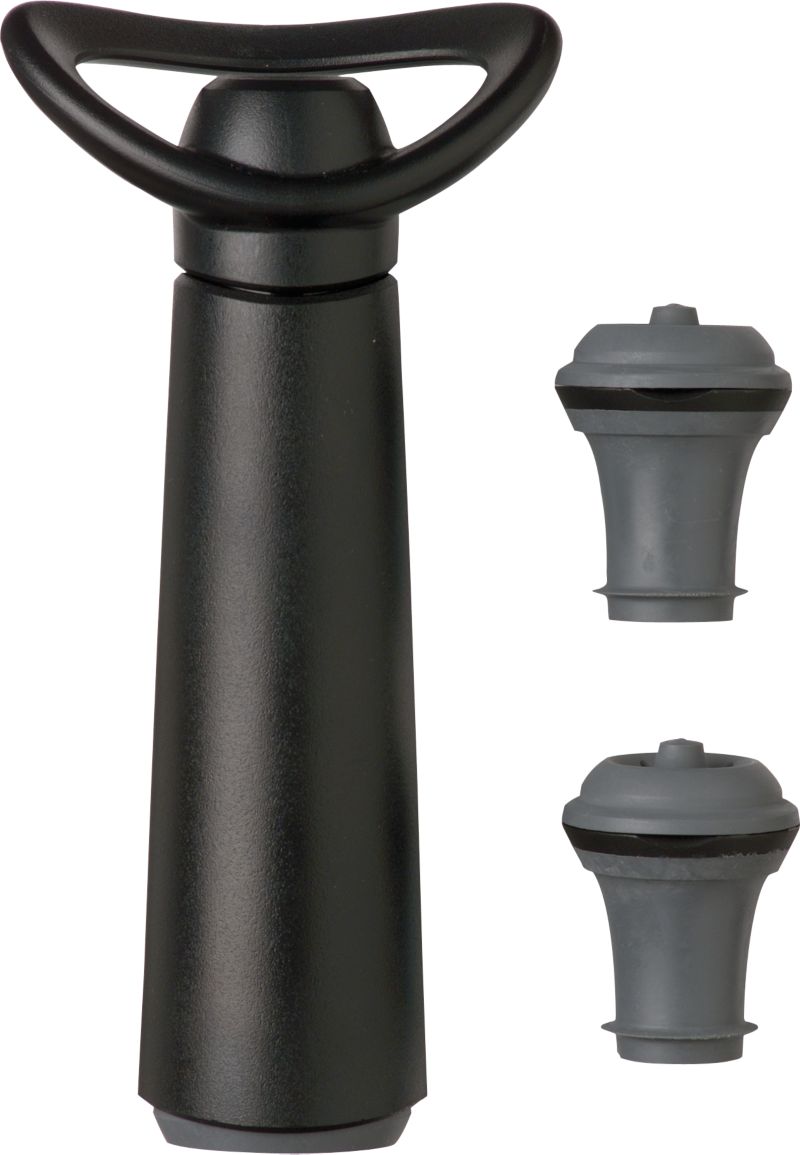 I not only have one and love it, I buy it as a gift all the frickin' time. It make a great hostess gift, stocking stuffer, wedding gift add-on if you want to add a personal touch to a set of registry picked goblets (can you tell I worked at Crate & Barrel for a living?), etc. It's seriously a fantastic item you need to own and/or give your favorite wine lover!
The mechanics of it: You put the stopper in the bottle, place the vacuum on top, pump it a few times till you hear a click sound, and voila! Your bottle is now saved for another week or two! Also, the stopper has a lid on it, so you can pour another glass and only have to replace the lid when you're done and ready to pump it (louder!..Black Eyed Peas? Anyone?)
You can find this product at Crate & Barrel, Amazon, and if you're lucky, you can occasionally find it at HomeGoods (I should work there for all the advertising I do for them, haha)
Do you have a favorite go-to gift idea?